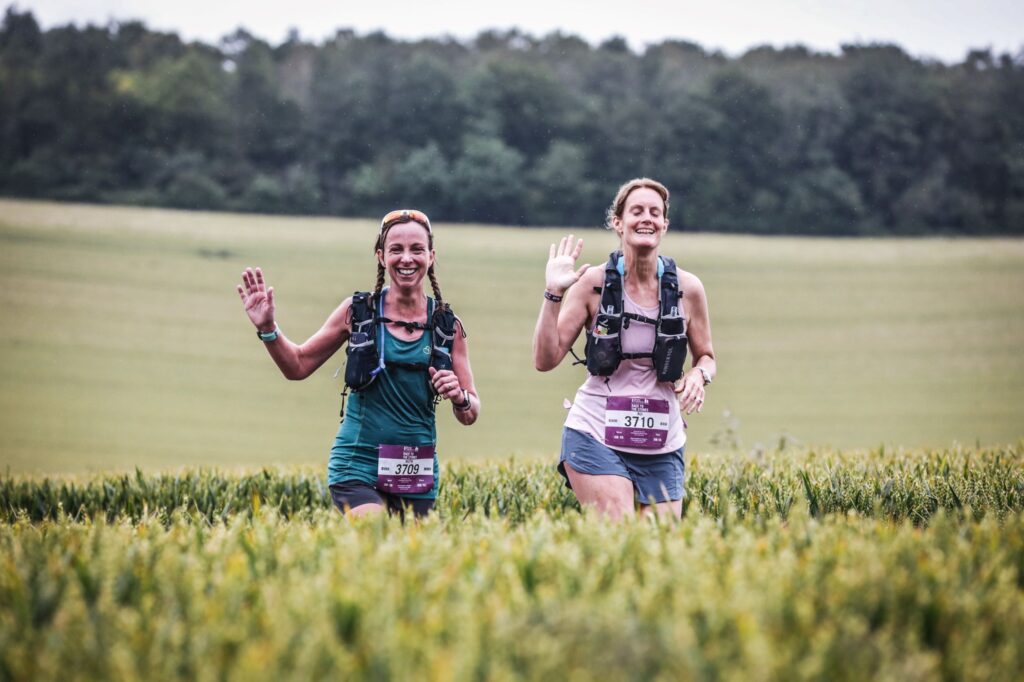 For
those
 of us who love nothing more than to 
assemble a flat lay
, 
lace up those muddy
 trail shoes and head for the hills, social distancing has been a real shock to the system
. Not 
only has it put our race plans on ice for the foreseeable future,
 but
 trail running for many (myself included), is a
n important therapy and a crucial 
part of managing mental health
 and 
calming
 my
 anxiety
.
This made me think, would it help settle my mind if I treated self-isolation as if it were an ultra marathon? T
here a few similarities between the
m after all…
1. It is
 a (double)
marathon, not a sprint!
As anyone who has taken on an ultra before knows, it is a long old slog. There are certainly times when it feels like the end is never in sight. At some point your mindset may change from "I'll run without stopping to the pit stop" to "I'll run to that arrow 20 metres away, then walk for a bit, and maybe have a snack". This is totally fine. Do things at your own pace. As you would break down distances in a race, in isolation, you can choose to focus on today. Take the pressure off yourself, there is no rush. 
2. You will rely on the
 support of friends and family to get through it
.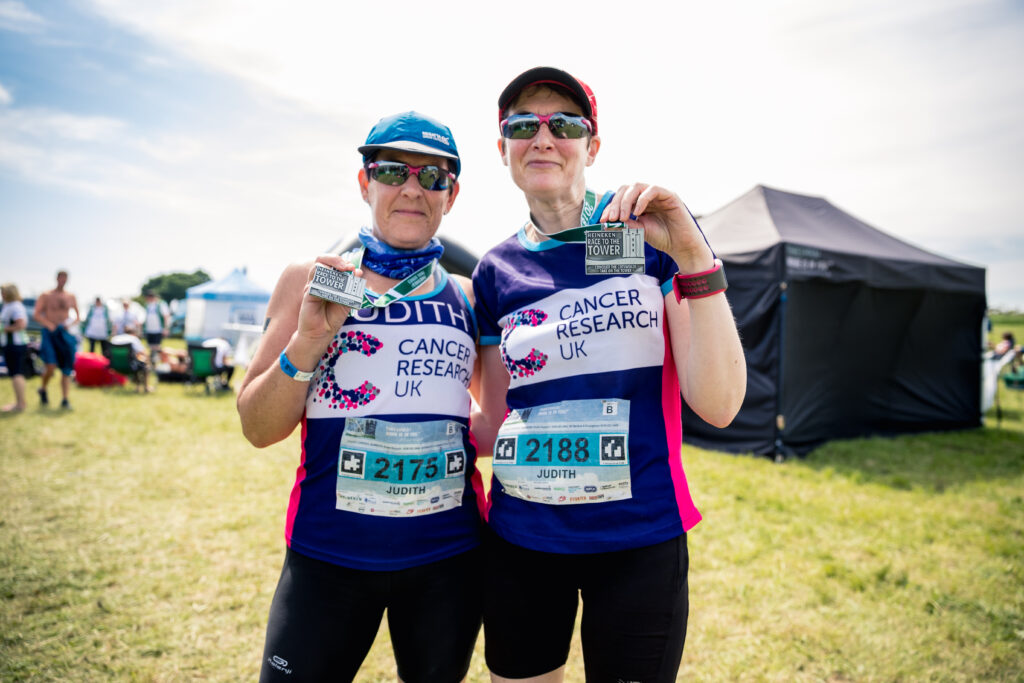 Whether it be a partner helping you take off a sweaty pair of socks at 35 miles in, your kids excitedly waiting at the finish line, or your friends completing a pub crawl along the route with the pretence that they are supporting you, having loved ones in your corner is crucial.
Humans are social beings, even ultra runners (sometimes)! Although we are stuck in our homes right now, we have never been more connected through social media, forums, video calling, and crucially, memes. Reach out to others, don't socially isolate – you will need their support when the going gets tough. 
3. Hygiene is important
.
Trail running is not always the most glamourous sport. Most of us have probably experienced it during a race when you are trekking along, eyes fixed on the pink compression socks of the person in front, when suddenly they turn off the path and make a dash into the undergrowth… The good news is, we love hand sanitiser! At basecamp, at pit stops, by the toilets. Once this is all over, we shall never take it for granted again! <3 
"you will need their support when the going gets tough"

 
4. Snacking
 N
utrition is crucial to success
.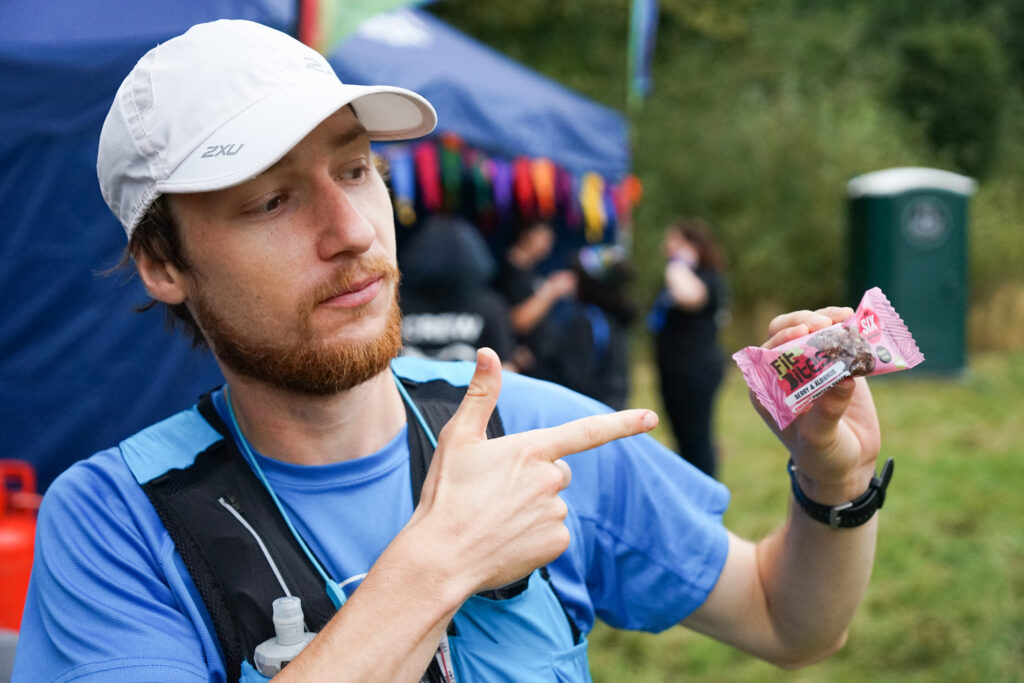 Perhaps a slight difference with this one to an ultra, we probably shouldn't be looking to consume our body weight in flapjack, chocolate, sweets, crisps and whatever calorie–dense food we can get our hands on.
However, as we all know, snacking is life.
On my permitted daily shopping trip, I have been stocking up on watermelon (if you know, you know), fresh fruits, nuts, seeds and salted caramel Perkier bars. They say a healthy body means a healthy mind, so try to be aware of what you are taking on during this time. 
5. You will inevitably feel lonely at times
.
Unlike city marathons and road races, your path won't consistently be lined with hundreds of cheering supporters leaning over barriers to high five you as you pass. There are likely to be times when you are on your own, feeling well and truly isolated. This is the time that you really need to dig deep to find your 'more is in you' moment, that inner strength you didn't know you had, and the hidden motivation you need to push through. Remind yourself of what is waiting for you on the other side. 
6. Everyone will give you different advice
– 
it isn't one size fits all.
Everyone's an expert. Or so they think. The reality is that what works for one person might not work for another. If you swear that a peanut butter and skittle sandwich every 10km works for you – great, but it is unlikely to sit well with the rest of the field. Likewise; home workouts, taking up painting or learning Norwegian might be great activities for your housemate… but won't necessarily help ease your anxiety. Find what works for you and embrace it. 
7. Isolation r
einforces the importance of being outdoors and how much we take it for granted
.

Maybe the UK population just love wanting what they can't have, but never have we seen so many people trying to spend time outdoors as when we are told to stay at home! For me, this simply reinforces how much we take our amazing countryside for granted.
When on top of the Cotswold climbs or relaxing by the fire at the Ridgeway basecamp, we are always reminded about the importance of connecting with nature and the simple joys of being out on the trails. Whilst we are currently only able to exercise once daily, I for one am using my time to plan all the areas of the country that I will leave my footprints on when we are free. 
There may not be a medal waiting at the end of this race we are all in, but let's embrace the challenge, harness the power and spirit of the Trail Series community and keep moving forward, one little red arrow at a time. 
Threshold Manager
Chris Clarke