Meet Andrew Vandenberg aka Andy, our Threshold Trail series Ambassador for 2020. Andy has been completing our Trail Series events since 2016 and his number one event is Dixons Carphone Race to the Stones 100km non-stop. In fact, he has managed to complete this trail FOUR times in a row. And believe us when we say, he loves it that much he tattooed the whole of The Ridgeway on his leg and even asked his fiance to marry him, right there in the spot above. Next year Andy will take on our brand new Trail Series event HEINEKEN Race to the Castle, as well as… surprise surprise Dixons Carphone Race to the Stones. Andrew will also be at some of the Race to the King pitstops, as he will be volunteering for the whole weekend, so be sure to keep a lookout!
We caught up with Andy to find out all about his tales from the trails
What threshold events have you entered?
For 2020 I have entered HEINEKEN Race to the Castle which I will be completing over two days. This will be my first ever two-day race with Threshold so I'm looking forward to the basecamp party! I will also be doing Race to the Stones 100km non-stop. 

It will be my fifth RTTS non-stop which is rather exciting in a weird way! Previously I have also completed the trilogy of RTTT and RTTK. And yes I wear my hoodie with pride!
I first began running as a way to lose weight however, I soon realised that it was also significantly helping my mental health.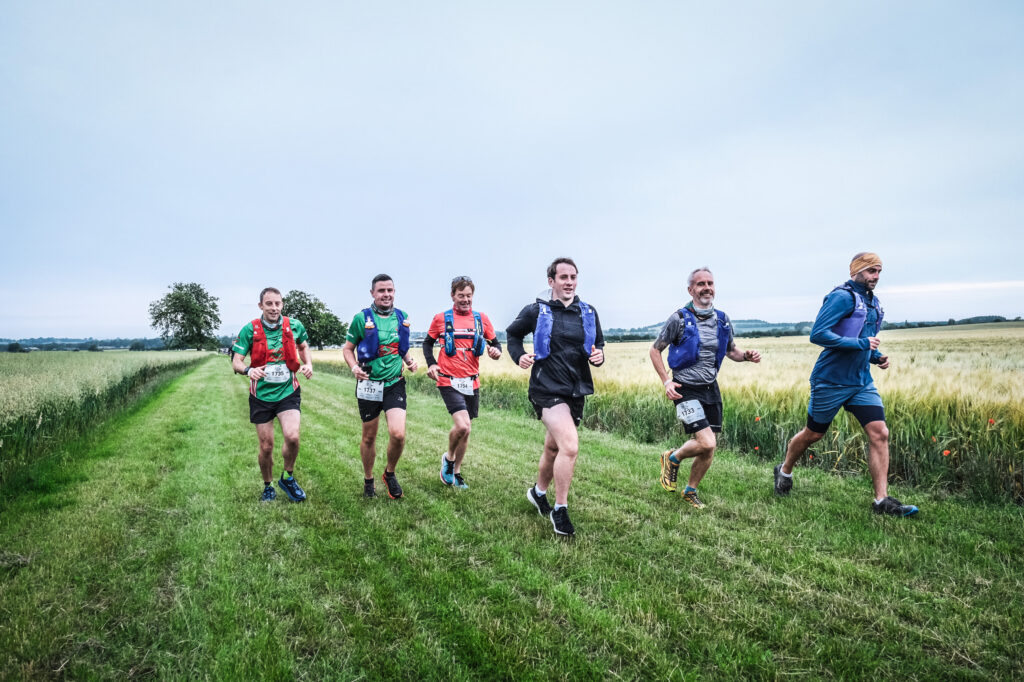 Why did you first get into running?
I first began running as a way to lose weight however, I soon realised that it was also significantly helping my mental health. Following this, I entered some shorter races before slowly progressing up to the ultra distances which helped me discover trail running.
Who is your role model?
Courtney Dauwalter. I will always view her as the greatest ultra-marathon runner in history, plus she does it in boardshorts and is always smiling. She proves that you can't judge a book by its cover as she certainly doesn't look like an ultra runner. She has an incredibly positive attitude when facing adversity during races and truly is an inspiring figure in the running world.
You say Race to the Stones is your Favourite, why did you first sign up?
In December 2015, I first decided to sign up for Race to the Stones as I wanted a challenge that I could focus on while in the UK. I'm originally from Australia, so entering the challenge was a reason for me to keep up with training. So, of course, a 100km trail ultra seemed fitting.  At this point, I didn't know anything about trails. Race to the Stones was simply about doing something insane!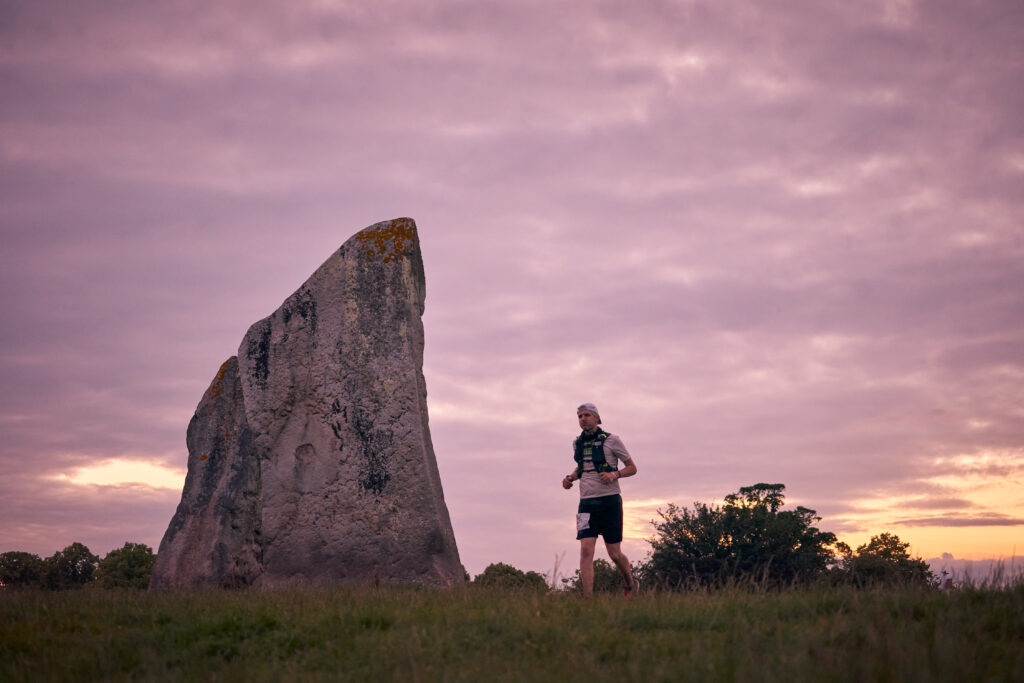 To me, it is the place where I can go to when I need to pause life and find peace.
What is it that makes you decide to keep coming back complete Race to the Stones?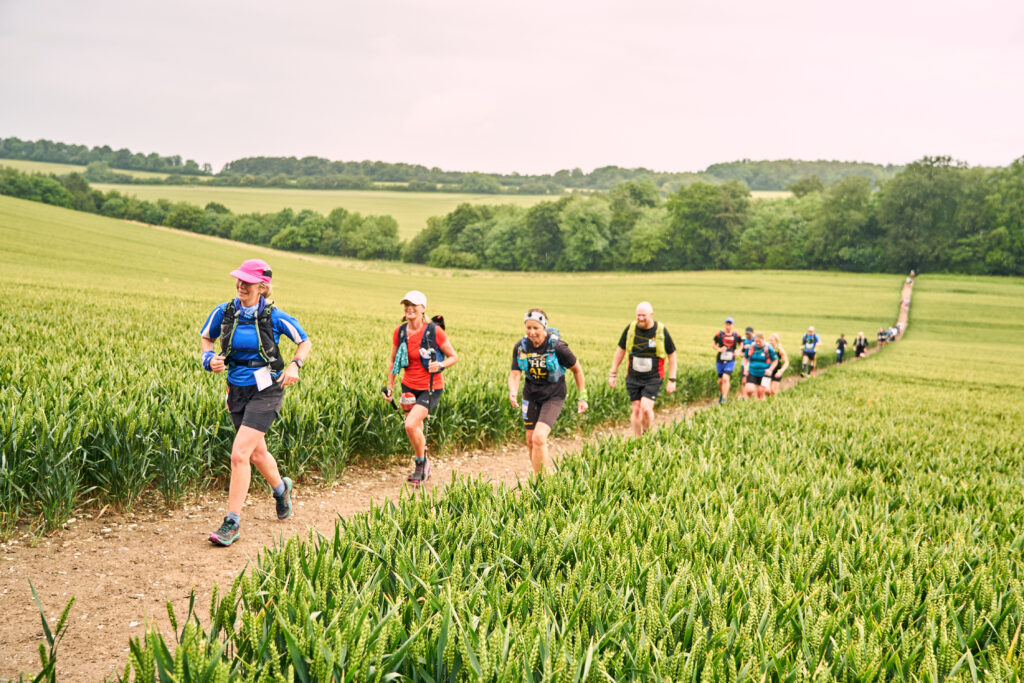 Being on the Ridgeway at Race to the Stones has helped me realize that actually I can do anything I set my mind to.  I know it sounds corny, but it's true, I realized that at the time I lived a 15-minute drive from checkpoint 4, so I began to train there. My confidence was sky high here which helped on the tough runs. I found myself going there more often and sometimes would even take my dinner there. I literally would sit on top of my car bonnet and just look out over Didcot because it gave me a sense of peace. When you battle with anxiety, having a place that makes you feel this way is priceless.
The Ridgeway is simply a super old trail within the UK that many runners, walkers, sheep, and cows venture along. However, to some, it is a lot more than just that. To me, it is the place where I can go to when I need to pause life and find peace.
It's also a place where I have so many happy and special memories. Memories of running with amazing friends, completing my favorite race, the place I did a marathon with a group of friends in -2 degrees and of course the above, proposing to my fiance. It's my special place, the trail that will always be home to me. And that is why I keep coming back! It's a 139km route, so hopefully you get to experience a few kilometers of it, may you also find the peace that I have found there. Either way, I hope you find your happy place. If you find me on The Ridgeway, do say hello. My name is Andy and I wish you a good race.
Tell us a fun fact about yourself?
Every Race to the Stones I always carry a packet of cooked bacon with me. Not because of nutritional reasons, but just because I love bacon! Sorry but I won't be sharing either hahaha!
Andrew Vandenberg