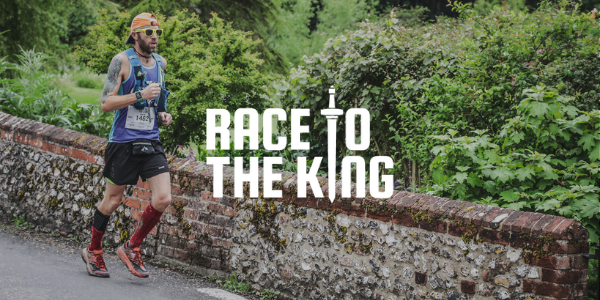 Race to the King 2022 – Update  
Unfortunately, we have to deliver the news that we will no longer be able to host the finish at Winchester Cathedral.  After 5 years of the iconic event finish, the Cathedral authorities have made the difficult decision that the event format is not in keeping with the purpose of the Cathedral and surrounding grounds. Whilst this is incredibly disappointing news for all the team and the participants looking forward to the event in 2022, we are already working on a new and exciting option for next year's event. We have set out some objectives to ensure we deliver an amazing experience on this new venture, including:  
Keeping the event in a very similar area to minimise travel changes

 

Providing an iconic route with even more amazing landscapes and views 

 

Taking on board your historical feedback to enhance the event experience even further 

 

Retaining a similar distance of a double marathon, with the maximum distance being 100km

 
At this stage we can't give an exact date of when we will be able to launch the new event, but rest assured our team are already working hard behind the scenes to create an amazing experience for everyone taking part in 2022.  
As soon as we have all the details confirmed we will directly contact all those with deferred places and publish the full event details on our website.   
What to do if you have a deferred place on Race to the King for 2022? 
All participants who have a place on Race to the King for 2022 should have received an email outlining your options. If you haven't received your email please contact the team on info@racetotheking.com