"First timer… are there actually people that haven't done it yet?"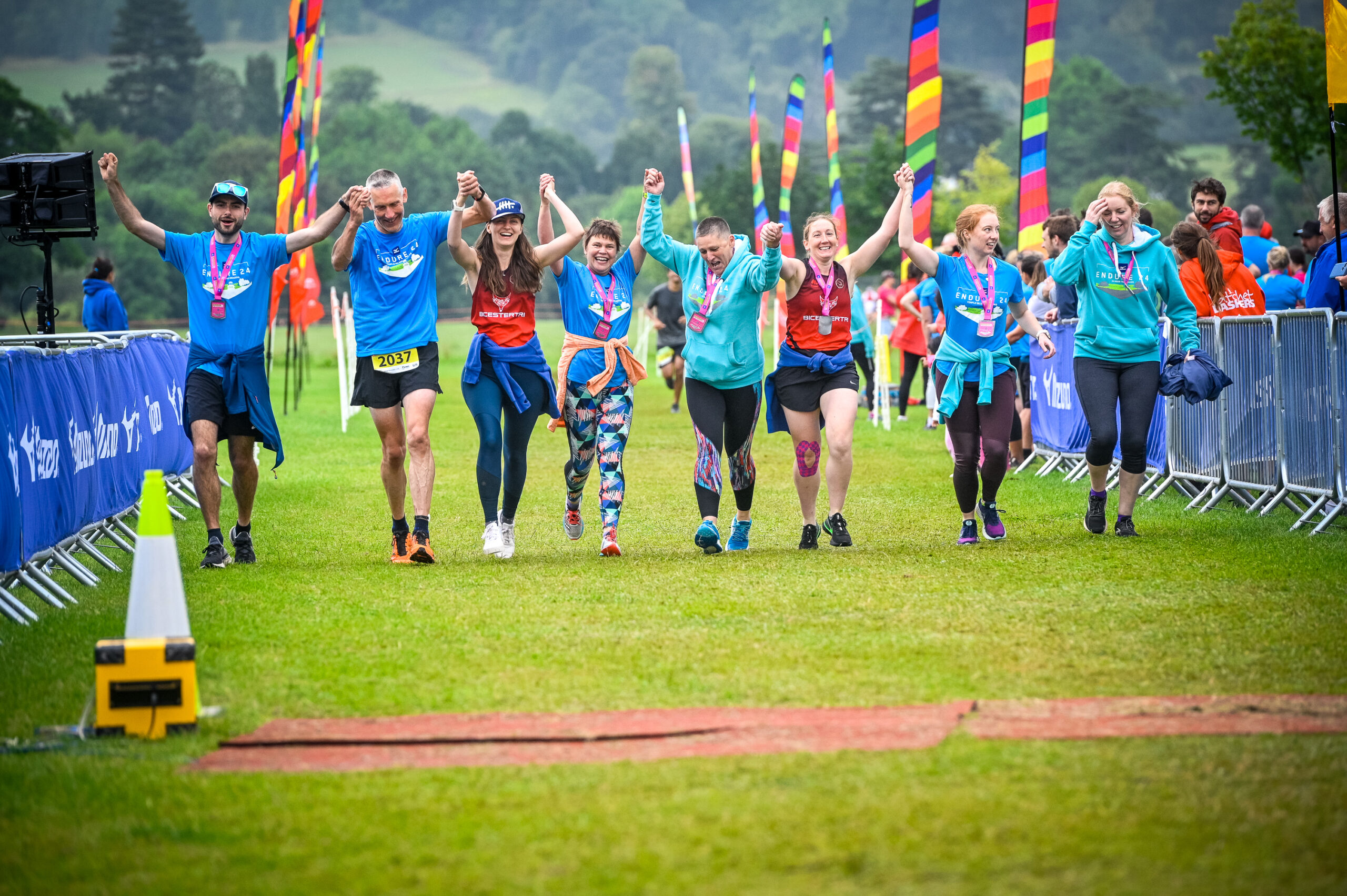 Endure24 is the newest addition to Threshold Sports' event family, and we couldn't be more excited about it.
It's epic. It's brutal. It's relentless.
It's crowned as the UK's biggest 24-hour race, but what's it all about?
In short, Endure24 a 24-hour race where you run against the clock to see how many laps you can complete before time runs out. You can enter as a solo runner or as part of a relay team across two iconic venues in Reading and Leeds.
We reached out to the Endure24 Solo and Team forum pages for some essential tips, along with their favourite memories that paint a picture of what Endure24 is really like – and there is a lot to get excited about!
1. You can do this!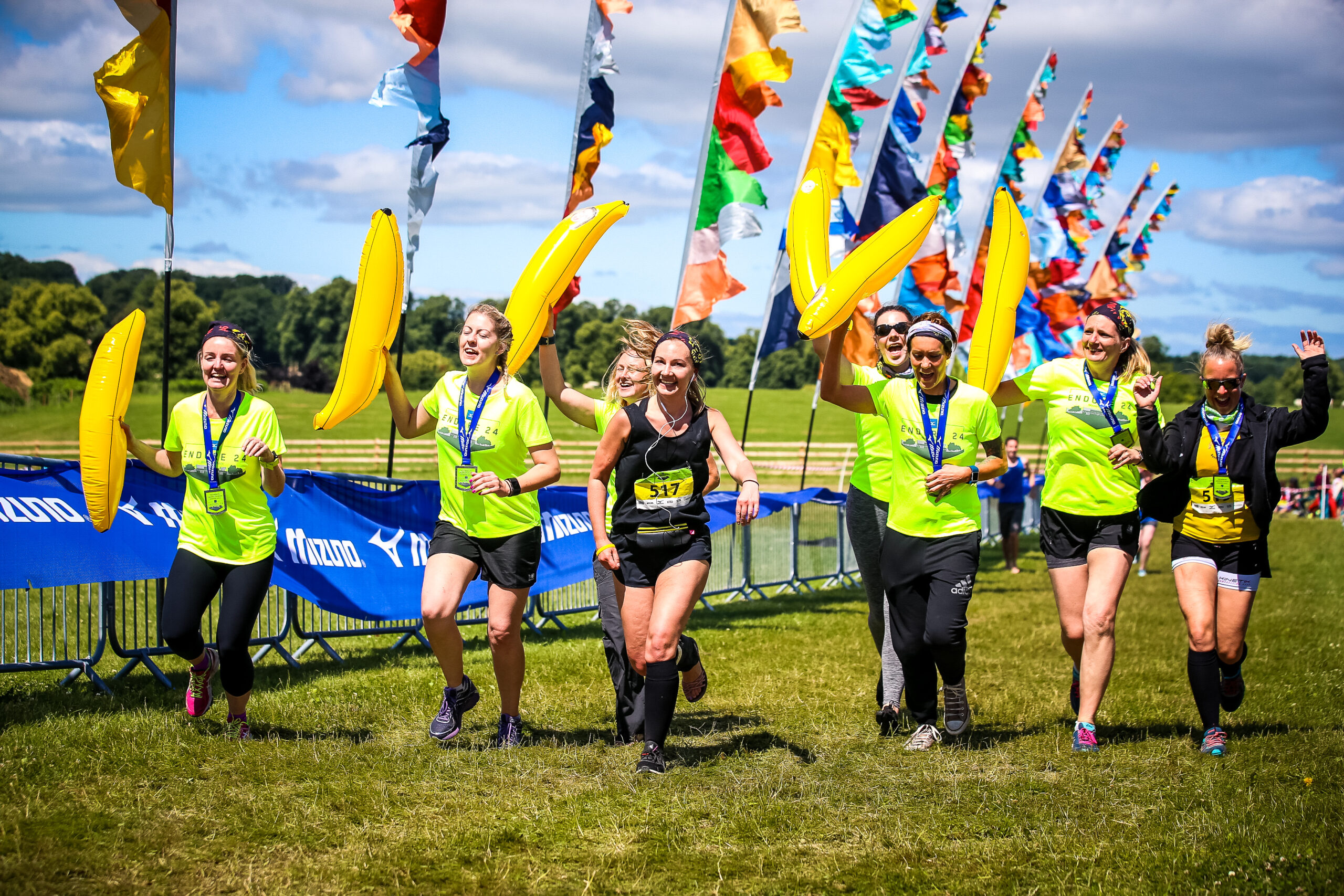 "Laughing – the best moments- laughing with your team. As adults we need to know that having fun is as an important 'emotion' as it is to children."
One of the most important tips that came up is the need for a good support system – this includes solo runners as well as teams! There's no hiding from the fact that this will be a challenge, but why not make it as fun as possible at the same time? Gather members of your running club or a group of old friends together to form a team and have a fitness friendly reunion.
Running through the night when you're exhausted and feeling a lull will be hard, but with the right people around you providing tonnes of morale-boosting laughs and entertainment (I recommend surprise fancy dress for this one) will make every lap that bit easier – it'll be sunrise before you know it.
2. Good food. Good mood!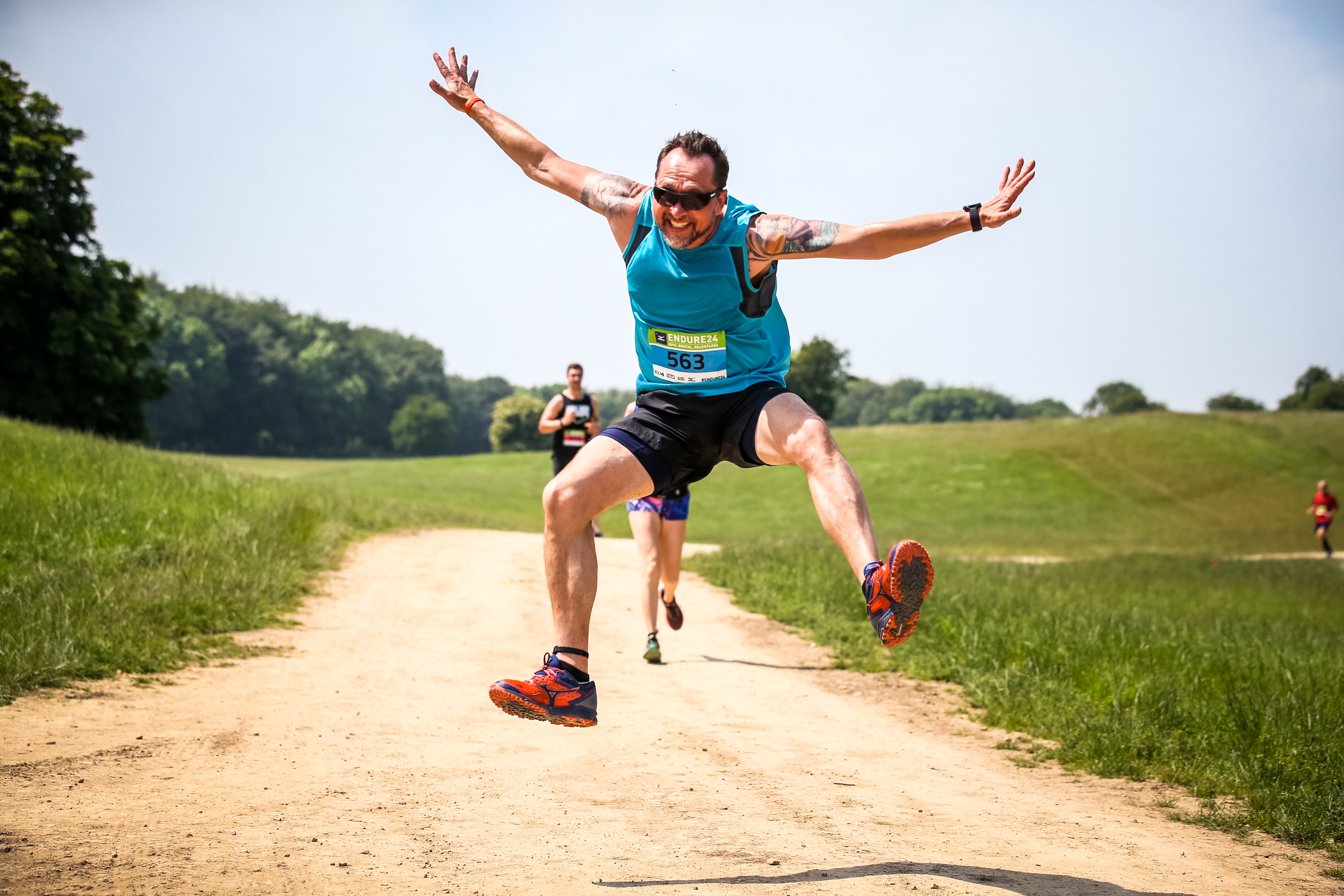 "We laughed, we ate, we laughed, didn't sleep but we laughed…and we ran!"
Eat, eat, eat…My personal favourite tip that come up. The overall message is making sure you have plenty of substantial foods accessible. Unfortunately, no matter how delicious they are, protein bars and hydration gels aren't going to tide you over for the full 24 hours.
Planning your meals and prepping your snacks is a good way to keep your energy up and performing at your best throughout your stints. Organising team bacon (or veggie) rolls for breakfast or a BBQ in the evening, you'll be glad you planned ahead. No time for meal prep? There are plenty of onsite hot and cold food and drink stands to choose from.
3. You can never have too many clothes!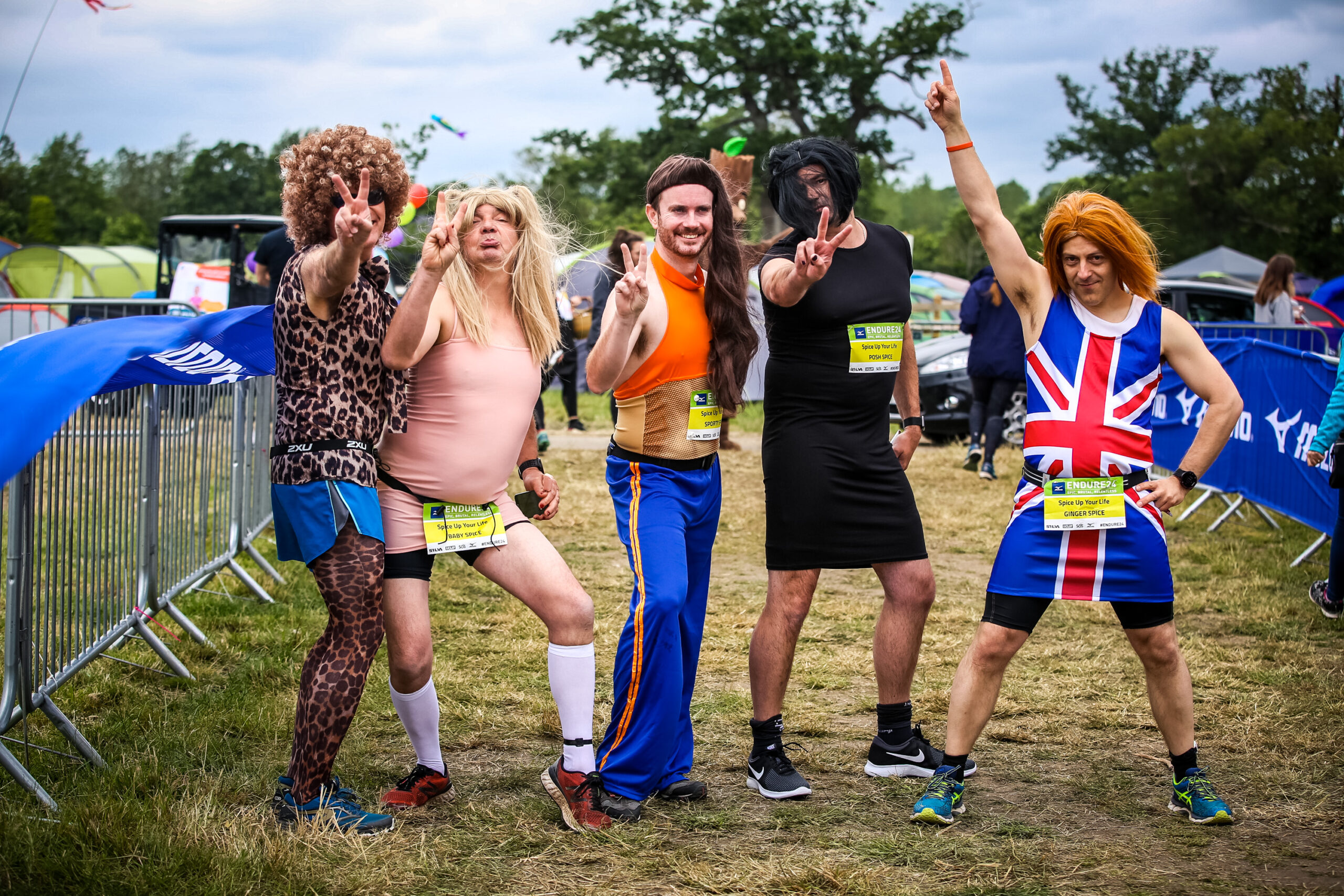 "No such thing as bad weather just make sure you've packed for all eventualities."
In true fashion show style, make sure you have plenty of clothing changes for your time at Endure24. There is nothing worse than putting rain or sweat-soaked kit back on in the middle of the night, so make sure you have plenty of changes of clothes. Even if that means bringing some fancy-dress options (please do, it gives everyone a good laugh).
Multiple pairs of socks were amongst the most recommended items of clothing when we asked our seasoned Endure24'ers, which they also advised to change regularly – you will be happy to know there are no smelly feet at Endure24!
4. Relight my fire!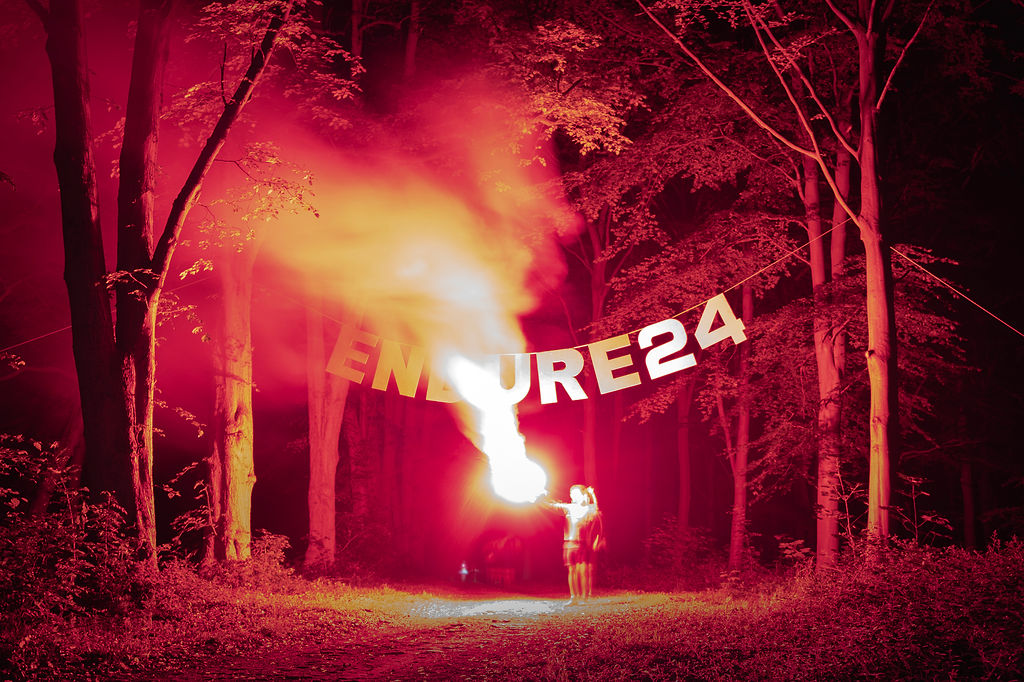 "A stunning course that still holds its charm and beauty despite multiple laps."
Although your attention will mainly be focused on the beautiful scenery, impressive fancy-dress and how far your feet can take you, there is no doubt you will want to capture some of these moments on a phone and therefore power banks are super useful for charging phones, smartwatches, headtorches and any other tech you may want to bring with you.
5. You won't forget it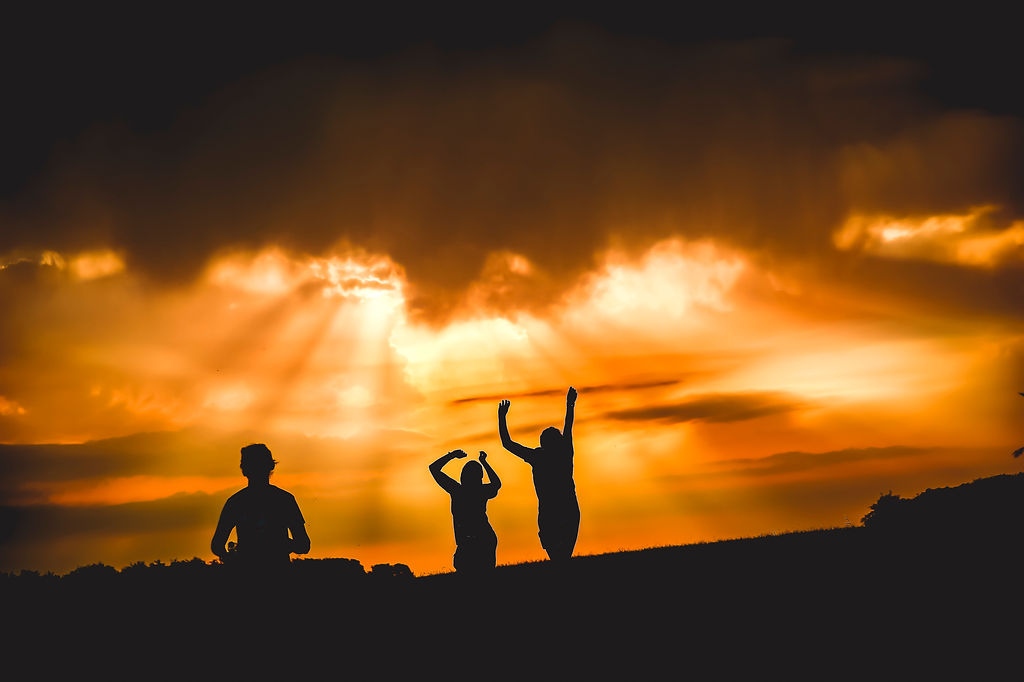 "Never a more social, supportive, challenging and rewarding event. Something that every runner has to experience."
The moment all Endure24'ers love to reminisce about – the stunning sunrise. There is something seriously special about running as the sun comes up and seeing the cloudy morning fog clear over the hills as the day begins. Whether you're running a lap or cheering on someone in your team, make sure you don't miss it, it's a great chance to capture some snaps to show your friends and prove you really did run for 24-hours (wow!).
Want to find out more about Endure24 or sign up for 2022? Click here
Lydia Rowan