Great Ormond Street Hospital (GOSH) are a specialist health service for children. Every day brings new challenges at GOSH. Every day, around 600 seriously ill children arrive at GOSH from all over the UK. Every day, doctors and nurses battle the most complex illnesses, and the brightest minds come together to achieve pioneering medical breakthroughs. And every day is a chance for you to make a difference.
This extraordinary hospital has always depended on charitable support to give seriously ill children the best chance to fulfil their potential. While the NHS meets the day-to-day running costs of the hospital, GOSH relies on support above and beyond this to continue providing extraordinary care, expertise and facilities.
A better future for seriously ill children starts here.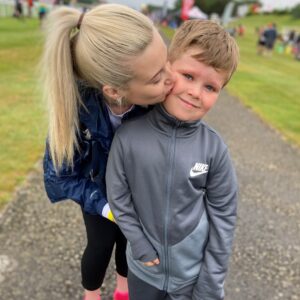 Meet Charlotte, an inspirational female runner who ran Race to the King back in 2021. Charlotte ran for her little boy, Kian and this is their story and how GOSH has helped them both.
Meet Kian. He was born with ulnar dysplasia and three digits on his right hand. In 2018, at just three years old, Kian underwent an operation at Great Ormond Street Hospital (GOSH).
Kian's mum, Charlotte, says: "The amazing team at GOSH made Kian a thumb from one of his fingers, so he now has two fingers and a thumb. This means Kian's able to use his hand much easier and he'll be able to do more life skills such as tying his shoelaces."
"Through recovery, Kian had to visit the hospital every two weeks. Although this isn't a pleasant thing for any child to go through, Kian always saw visiting GOSH as a fun day out and this was down to the amazing team and nurses."
"This is the reason I always love giving back to GOSH. Kian is one very confident, special and happy little boy and I thank Great Ormond Street Hospital for all of their help."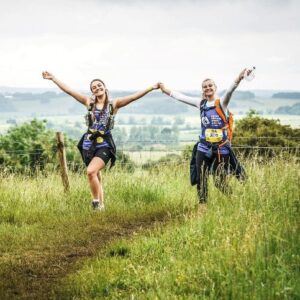 In July 2021, Charlotte took part in our iconic 100km Race to the King challenge to raise funds for the GOSH Charity.
"Race to the King was the most amazing challenge and I'd 100% encourage others to sign up. The camp site is so much fun at night and the atmosphere and the views along the route truly make the experience. Plus, the feeling of knowing you're making a difference and giving back is one you can't forget."
You can join Team GOSH for Race to the King this June to help children like Kian. Visit gosh.org/racetotheking to find out more.