We've caught up with Rob Deering, comedian and first time ultra-runner, to find out about his experience on Race to the Stones 2022, and his reasons behind fundraising for charity. Have a read of the below Q&A to leave you feeling inspired!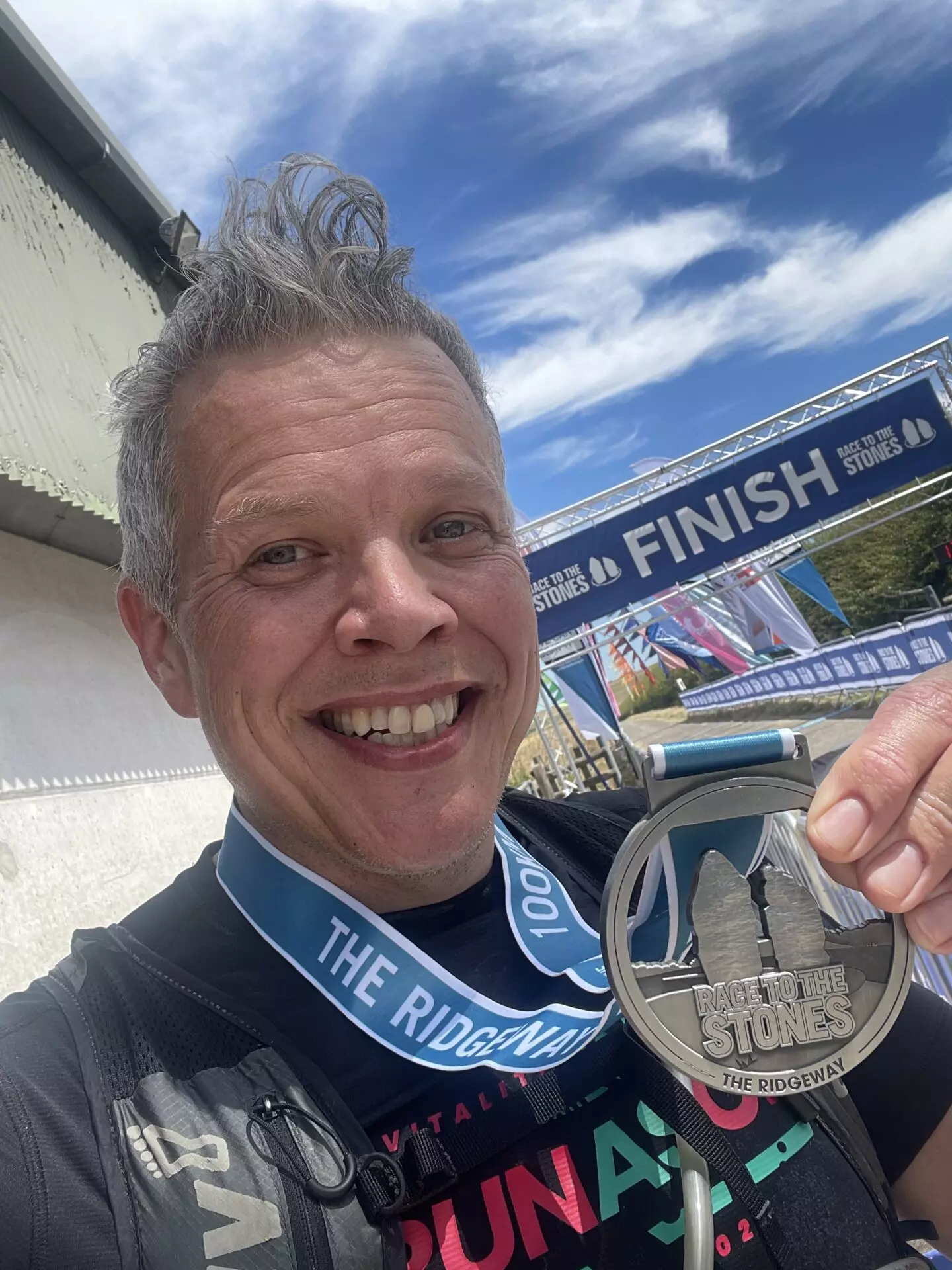 What event did you take on as part of your fundraising?

I did Race to the Stones Weekender last July; it was an absolutely unforgettable experience.
What pushed you towards taking on an ultra-marathon?
I have always run to raise money for a particular charity close to my heart because of my dear Dad Barney. He died in 2019, and when I saw that Race to the Stones started right where he lived in the last years of his life, then travelled through places that had all been significant to us as a family, ending up somewhere completely magical we'd visited in my childhood, I knew I had to do it.
What charity did you raising money for and why did you choose to fundraise for that charity?
Parkinson's UK: My Dad was diagnosed with Parkinson's in 2001 when he was 59. Using my love of running to raise funds for the charity has been a wonderful thing to be able to do over the years. My 2022 Race to the Stones was the ultimate physical, emotional, fundraising pilgrimage.
How has the charity supported your ultra-marathon journey?
Parkinson's UK are at the hub of such a wonderful community of all kinds of people living with Parkinson's in one way or another. The charity themselves are friendly and supportive, and the fundraising experience is a wonderfully communal one, from the incredible support from friends and family who sponsor you so generously, to the kinship you feel with strangers running for the same cause.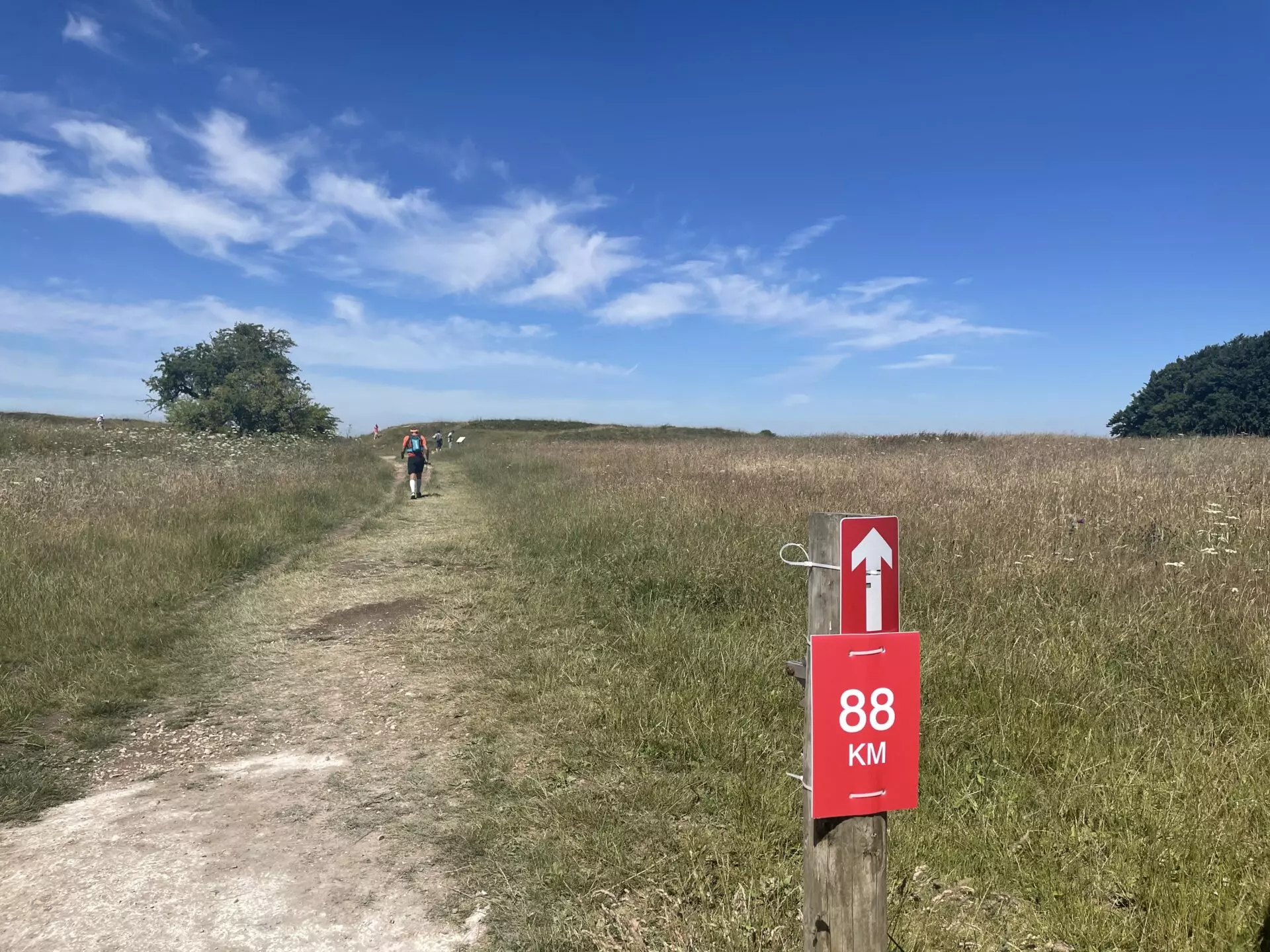 Was this your biggest challenge so far?
Yes! I have run lots of road marathons and run thousands of miles – I've also put myself out there in memory of my Dad loads of times – but this was way beyond anything I had done before, emotionally and physically – and all the more amazing as a result.
What did you most enjoy about the event?
Personally, it was the extended time on my feet in the beautiful countryside; it really got spiritual, particularly as I began to realise that I was going to finish it; I almost didn't want it to end! Almost, mind. And communally, it was wonderful. The other runners, the supporters and all the guys making the event happen were beautiful people – it was an incredible thing to share the experience with them. I'm so glad I did the Weekender and spent that special evening at the half-way point.
How did you manage your time so you could train, with the other commitments you have?
I am very lucky in that I mainly work evenings, so I could make myself available for long runs on weekdays. I was able to make sure I ran long runs, on hilly trails, on consecutive days, a couple of times in the last weeks of training.
Can you give us a piece of advice for any runners new to ultra-marathons who might be apprehensive to take it on?
Avoid surprises! Train in the kind of shoes you'll be wearing, on the kind of surfaces you'll be on, eating and drinking the kind of thing you plan to fuel with, at the time of day you'll be running; even read other people's accounts of the event – that really helped me. If you prepare properly, the event is completely within your power. And – of course – walk up the hills.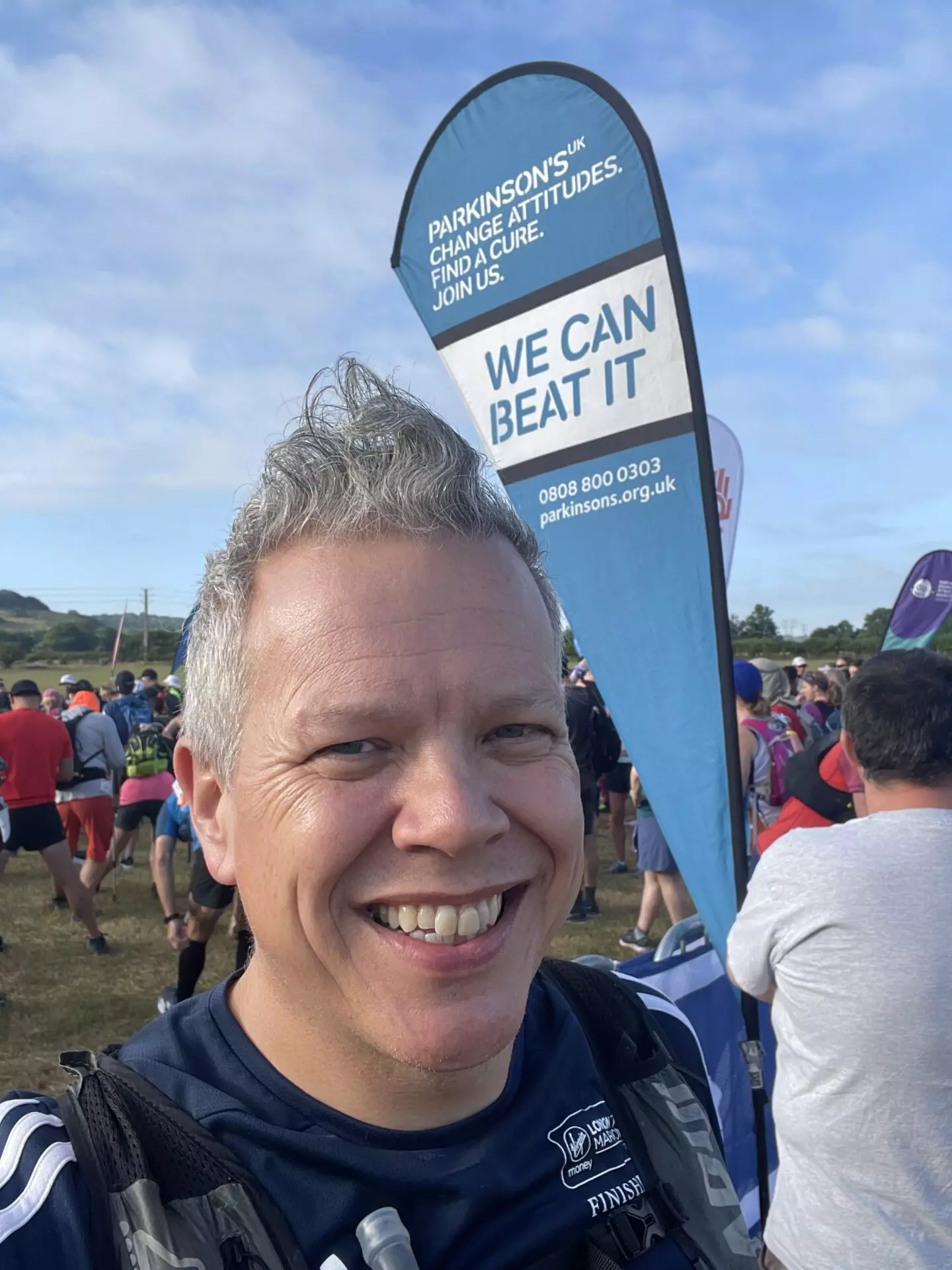 Feeling inspired? Click below to start your charitable ultra-marathon journey.