Threshold Trail Series partners with Into Ultra
The UK ultrarunning scene has experienced a period of profound growth. In the ten years since we first delivered Race to the Stones, we've seen entries grow by 250%. More and more people are making the step up to ultrarunning, and with it enjoying the sense of achievement and connection to the landscape that such events can provide.
However, the rising tide has not lifted all boats. We recognise that there are still many barriers to taking part in ultra running, from the time required to train and prepare, to the costs associated with gear and equipment.
We at Threshold know first-hand the transformative power of ultra-endurance events, and for this reason we are proud to be partnering with Into Ultra, a non-profit working to get more people into ultrarunning by covering costs for those less able to afford it.
Backed by ultrarunning legend Damian Hall and a team of experienced athletes and coaches, Into Ultra is committed to solving the issue of under-representation in ultrarunning, working with event organisers, coaches and run leaders to help more people experience the magic of ultrarunning for themselves.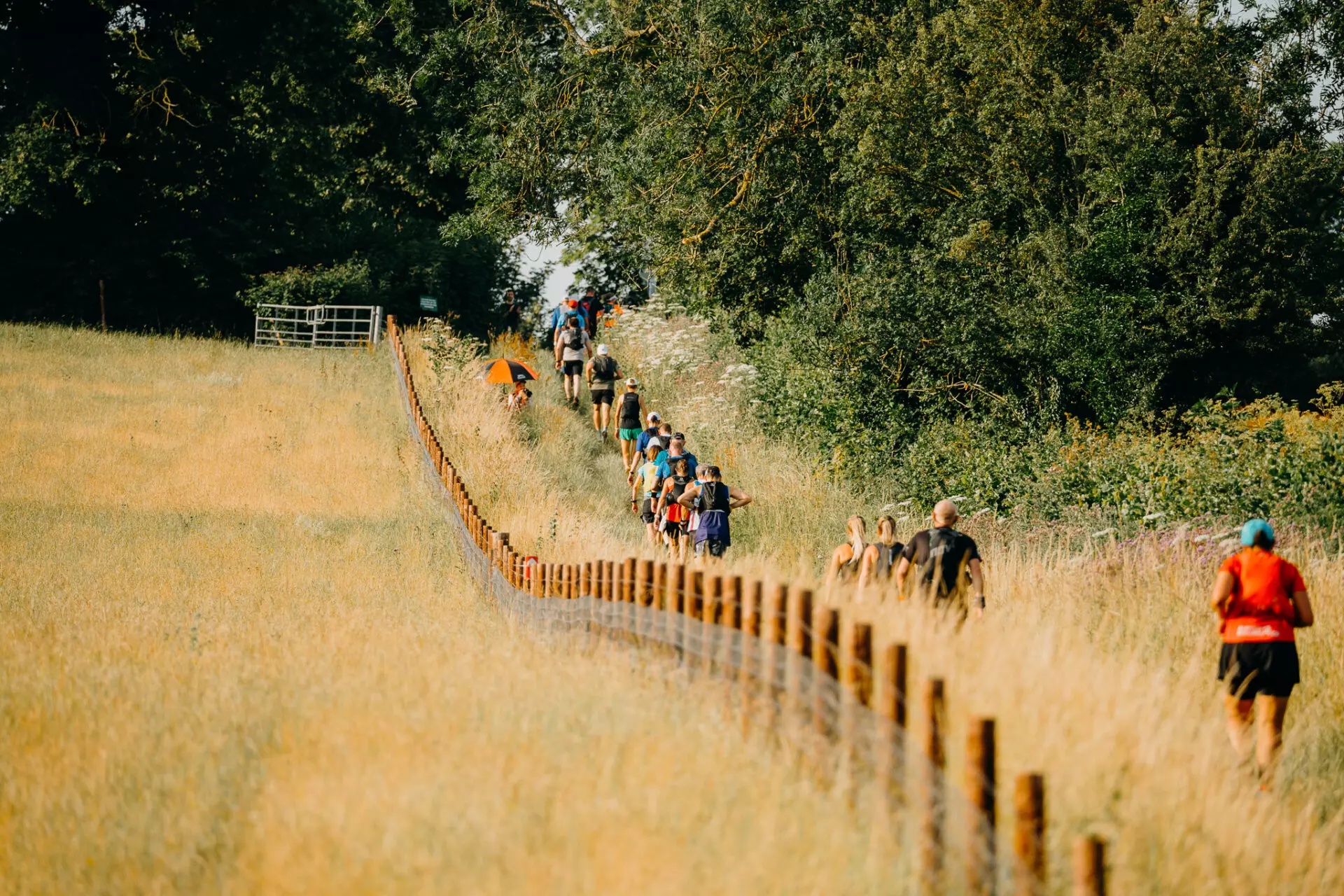 The Threshold Trail Series
Our flagship event, Race to the Stones, is the UK's biggest ultramarathon, and sees thousands of runners tackle one of Britain's oldest trails, the Ridgeway. Race to the King, meanwhile, is designed to be the perfect first ultra, with two unique trail loops converging on a central pit stop in the beautiful South Downs National Park. Both events have 100km and 50km options to suit any runner searching for their next challenge.
If you are interested in taking on either of these events with Into Ultra, please contact the team to apply and they will hook you up with a place. We look forward to welcoming you to the trails in 2024 and beyond!