Route Update: Path through the Stones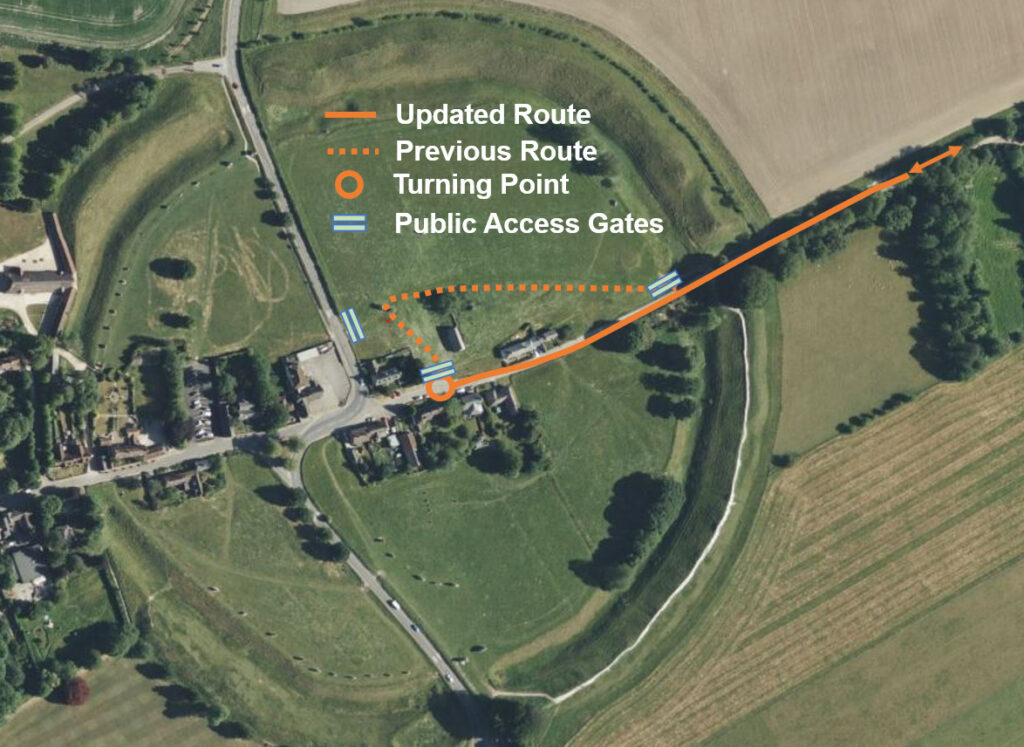 It has been a privilege to be able to lead runners through the ancient heart of Avebury stone circle on their way to the finish at Rutland Farm for the last ten years. 
Since the event's inception, we have worked closely with all the stakeholders involved to minimise the impact on the ancient site. The response to the efforts of all the runners and walkers, the money raised for charity, and the investment in the local hotels, pubs, and restaurants have also always been welcomed. 
It is therefore with a heavy heart that I'm writing to update you that we have just had it confirmed that we will not be allowed to access the usual 200m section of the route where you can run right past two of the ancient Stones themselves.  
We are still able to run right to the heart of the stone circle along the ancient Herepath.  
During your run, you will still be able to make a short detour to the Stones through the public access gate if you wish.  
You can also finish the race and make the short walk or drive to the Stones where you will have full access to the stone circle for you and your supporters throughout the event.  
However, we are not able to make this part of the official route this year. 
I fully understand the frustration this will cause, and we have been looking at every possible mitigation with the stakeholders involved. Sadly, we haven't been able to reach an agreement for this year. 
We ask for your understanding of all parties involved in this decision. As I said before, we are aware of the extraordinary privilege we have enjoyed to date to be able to run through this UNESCO World Heritage Site.  
We will be exploring all options again for next year and hope to reach a resolution that protects the ancient site and the event long into the future. 
Thanks for your understanding and we wish you the best of luck this weekend. 
Nick Tuppen 
CEO, Threshold Sports