Engaging speakers, the latest products on show from a host of the best running brands, and even the chance to meet the trail running Santa behind the Barkley Marathons, Lazarus Lake; the National Running Show 2020 didn't disappoint.
Following the launch of HEINEKEN Race to the Castle, our first event in the North of England, we were excited to venture past the Watford Gap and bring the Threshold Trail Series to Birmingham, giving the crowds a chance to ask questions, leave feedback and of course, win some epic prizes. It was an opportunity for our team to help break down the barriers to entering your first ultra-race and learn about the things you really want to know from us.
1. Trail running is rapidly gaining in popularity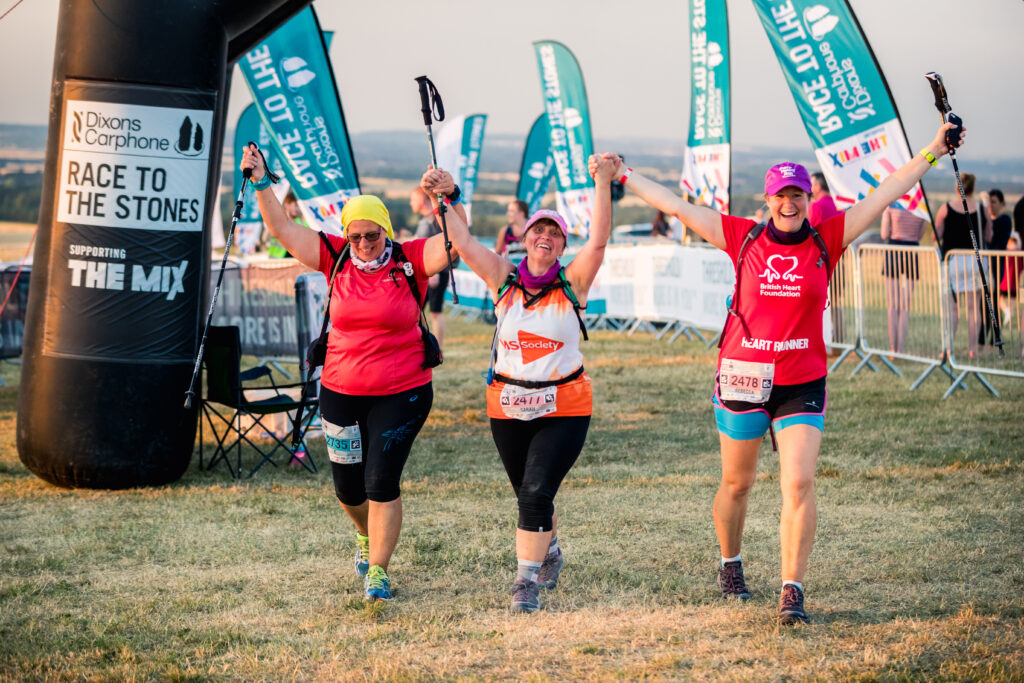 Trails are the new black. The NRS 2020 had a huge area dedicated to ultra running and trails formed a huge part of it.
Weaving around selfie-obsessed tourists, navigating dull concrete jungles, inhaling exhaust fumes from a static line of oversized 4x4s… city running just doesn't cut it for many nowadays. People are starting to recognise the physical and mental health benefits of escaping the pavement plod and visiting the stunning National Parks that Britain has to offer, often right on the urban doorstop.
2. Trail running is an inclusive, diverse, supportive community.
For many, the words 'ultra runner' still brings to mind stick-thin guys, with big beards and tiny shorts clambering across Rocky Mountains. Whilst this species of runner is by no means extinct, they no longer define the sport. Ultra running has diversified hugely over the past few years. Men and women of all ages, sizes and abilities are discovering the joy of the trails, and as a leading figure in this space, Threshold will continue to do everything we can to open up this welcoming and supportive world to all.
3. The importance of the crew and race support.
Taking on your first ultra event can be scary. Taking on your 10th ultra race can be scary. So how can we help to ease the nerves and make the experience as enjoyable as possible? From chatting with everyone who came along to stand C64 at the weekend, it is the support from the crew, the medics and the pit stops that are so critical in making the experience so memorable.
It may be 2 am, but they will shake your coke until it is flat, inspire you with motivational messages on your fruit and pretend they are not disgusted by the toenail limply hanging on the end of your foot.
4. How do you prepare for an ultra?

The ultra/trail running world can be a confusing one. What shoes you should wear? Which cross-training activities will be beneficial? What is the best way to gracefully exit a two-person tent with severe DOMS on a Sunday morning? We are lucky to have an amazing community who have a wealth of experience at all levels and over the upcoming year, we aim to help inform better and spread this wealth of knowledge through our social channels, newsletters and websites. Got some top tips? Join the Trail Series forum or drop us a message- we love to hear from you!
5. Importance of recognising your achievements.
Completing one of our events is an incredible achievement. It is something to be celebrated. Medals and merchandise can be an amazing way to showcase your pride and we want to help you do this. We continue to improve the designs on our epic medals and look at our loyalty offers for people who come back and take on multiple events with us. So, wear your medal to the office, head to the gym in your hoodie, and talk to your friends of your adventures. You are an ultra-legend!
We will be attending the National Running Show in London, 13th-14th June. Come along and say hi!
https://nationalrunningshow.com/news/launch-of-the-national-running-show-london-in-june-2020