Runna x Threshold South Downs Trail Run
– Lewes to Brighton –
On Sunday 5th March, we joined up with our training provider, Runna, to provide our communities with a fun and inclusive trail run across the South Downs. With some runners arriving by train from hectic London, and some driving up from the likes of Southampton and Hastings to take part, we united people from various Southern towns and cities to share our passion for trail running.
As the organisers of The Threshold Trails, we live and breathe the great outdoors. There are endless benefits to running on the trails; we aim to outline just some of these, in this blog. We invite you to share our love for the trails, and truly benefit from exploring them.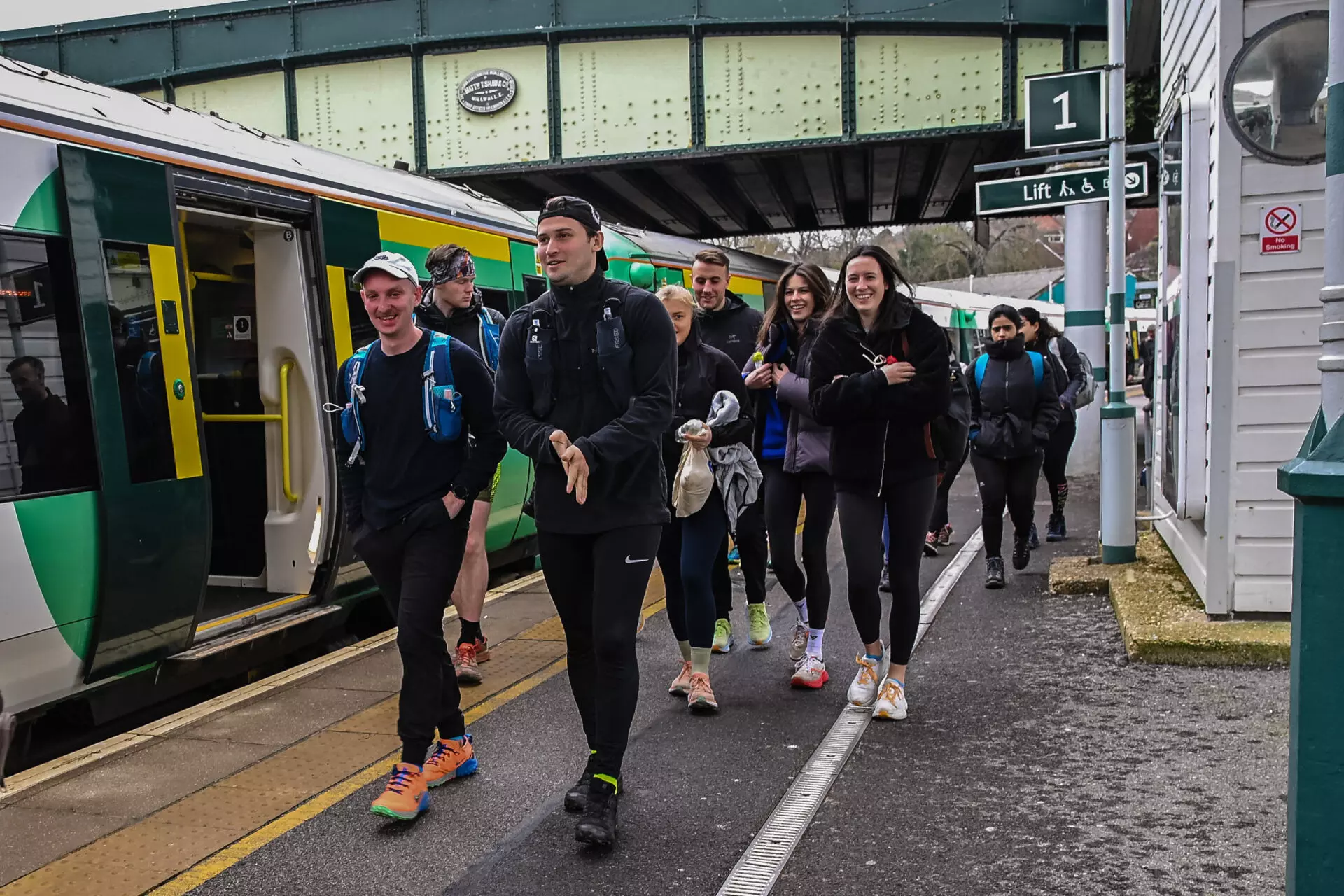 City to Trails 
There are a lot of runners who think that because they don't live near any trails, they can only stick to road running. This is a common barrier to runners when wanting to take part in a trail race, as they feel they cannot get the appropriate training in to prepare them for race day. There are so many trails within travelling distance of London, it just takes a quick google of some of the best routes to help guide you on your way. Check out these 5 great trail runs accessible by Train or Car from London.
To kick start your trails journey, why not head to the Runna x Threshold South Downs routes. Click through to our 13k route and 21k route. Grab a running buddy and hop on the direct train from Clapham Junction to Lewes to find out what this part of the South Downs has to offer. You will see just how easy it is to reach the beautiful trails from the bustling city of London.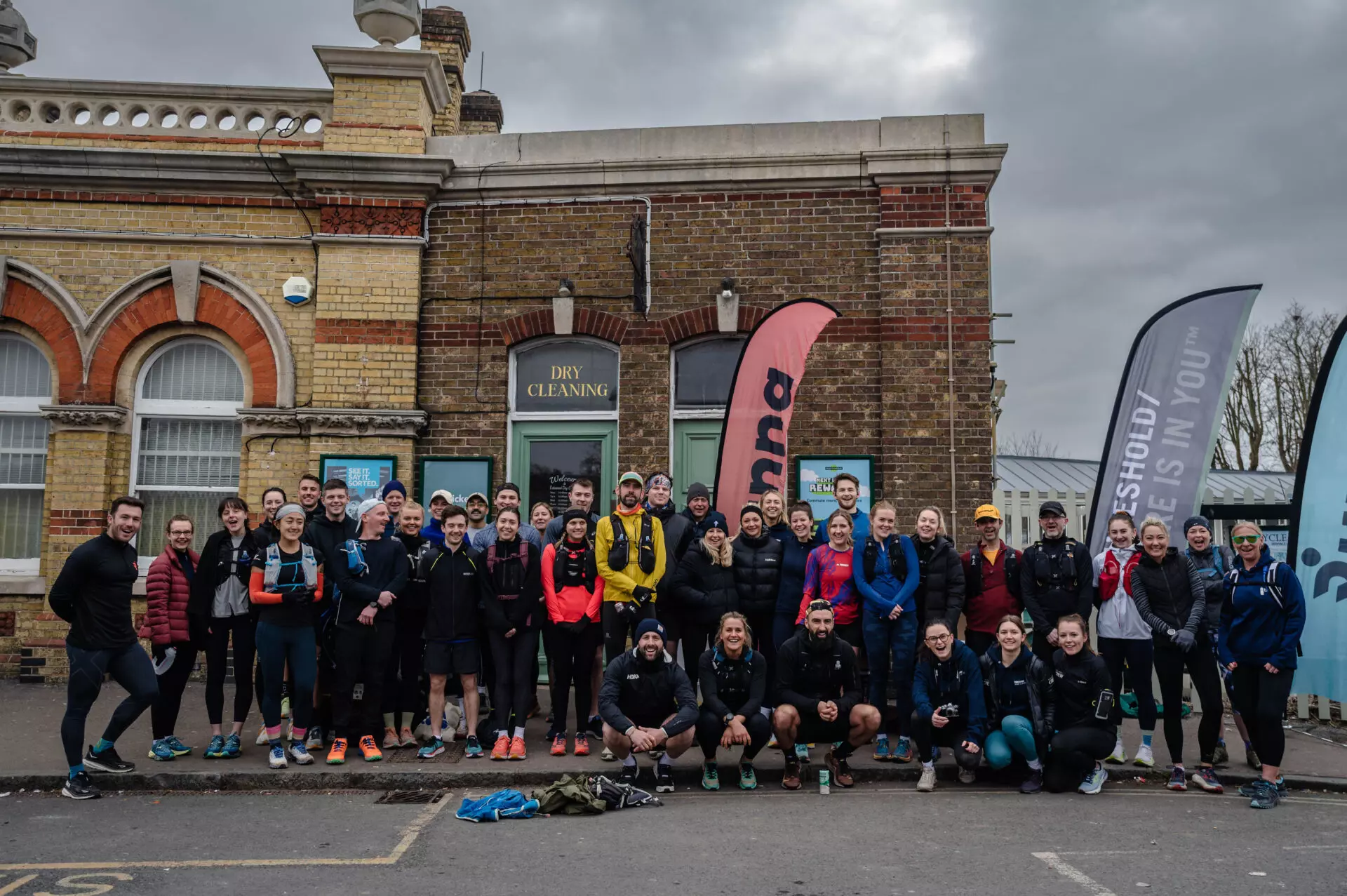 Running Community 
Nothing quite compares to the running community. Whether it be trail running, road running, or track running, there are so many different communities that exist that make running the highlight of the week. Running is one of the few sports that can bind communities together, purely around the shared love for running. It's for this reason that we love building this community and reaching more and more runners with our message. Everyone deserves to experience the trails, no matter where you live, what your income, what your background. Our aim is to bring the trails to you.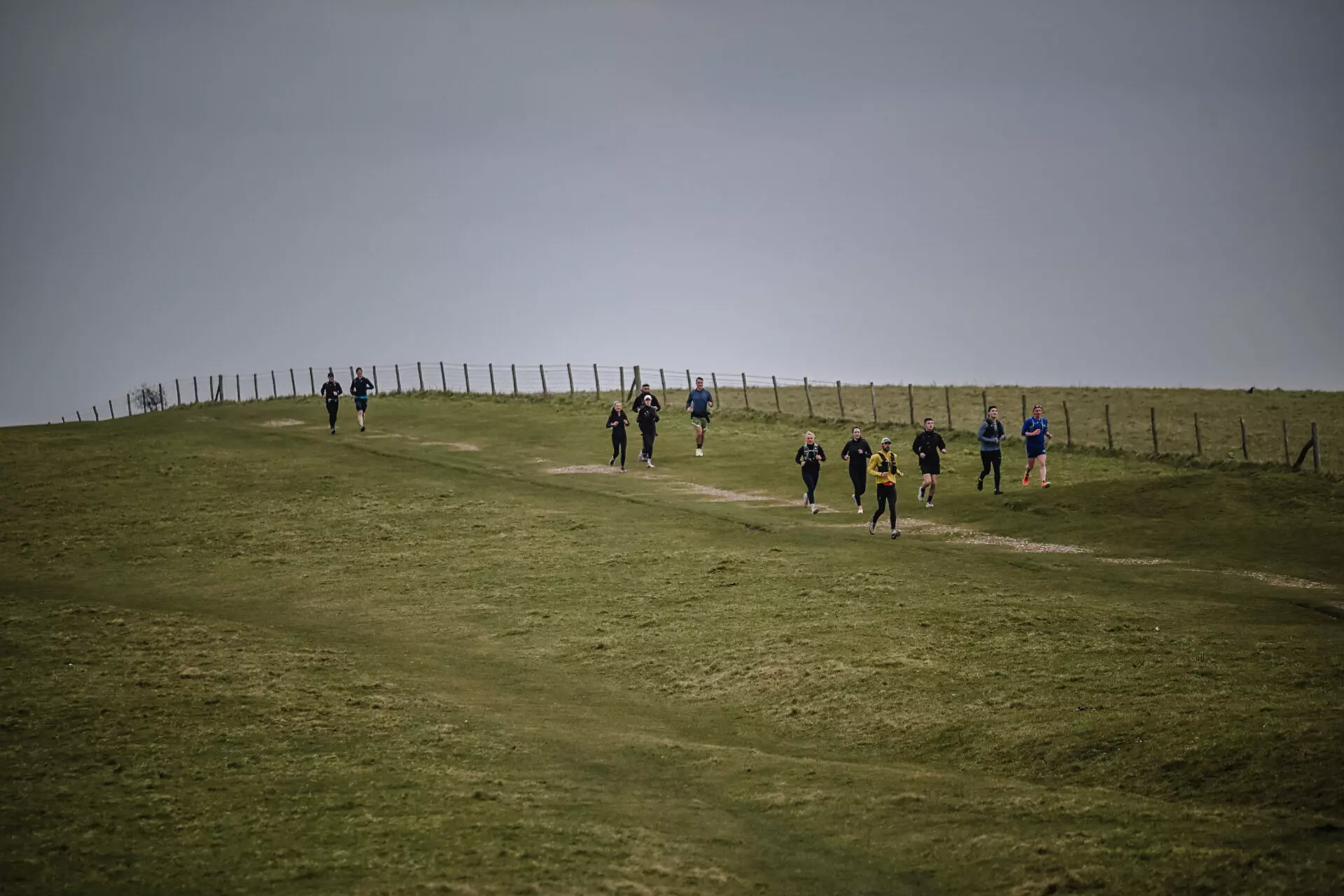 Panoramic views
Trail running provides views like no other. With varying terrain, hills and flats, mud and bogs, you're guaranteed an interesting and enjoyable run each time you head onto the trails. The great thing about trail running, you don't have the pressure of going as fast as you can for the whole duration of your run. You may be a runner, but that does not mean you should run the hills. Be tactical. Don't tire yourself out running up the hills. Why not walk the hills, jog the downward slopes, and run the flats. Do not forget to look up at the top and take in the views! There's nothing better than reaching the summit and taking in the 360 degree view of the horizon.
Not only are you blessed with stunning scenery on the trails, you could be on them for less than a kilometre and stumble across cows, bulls, sheep, deer, and the list goes on. You definitely don't get that on the road! The animals, nature, and life on the trails, is truly incredible and a reason we return to the trails, week after week.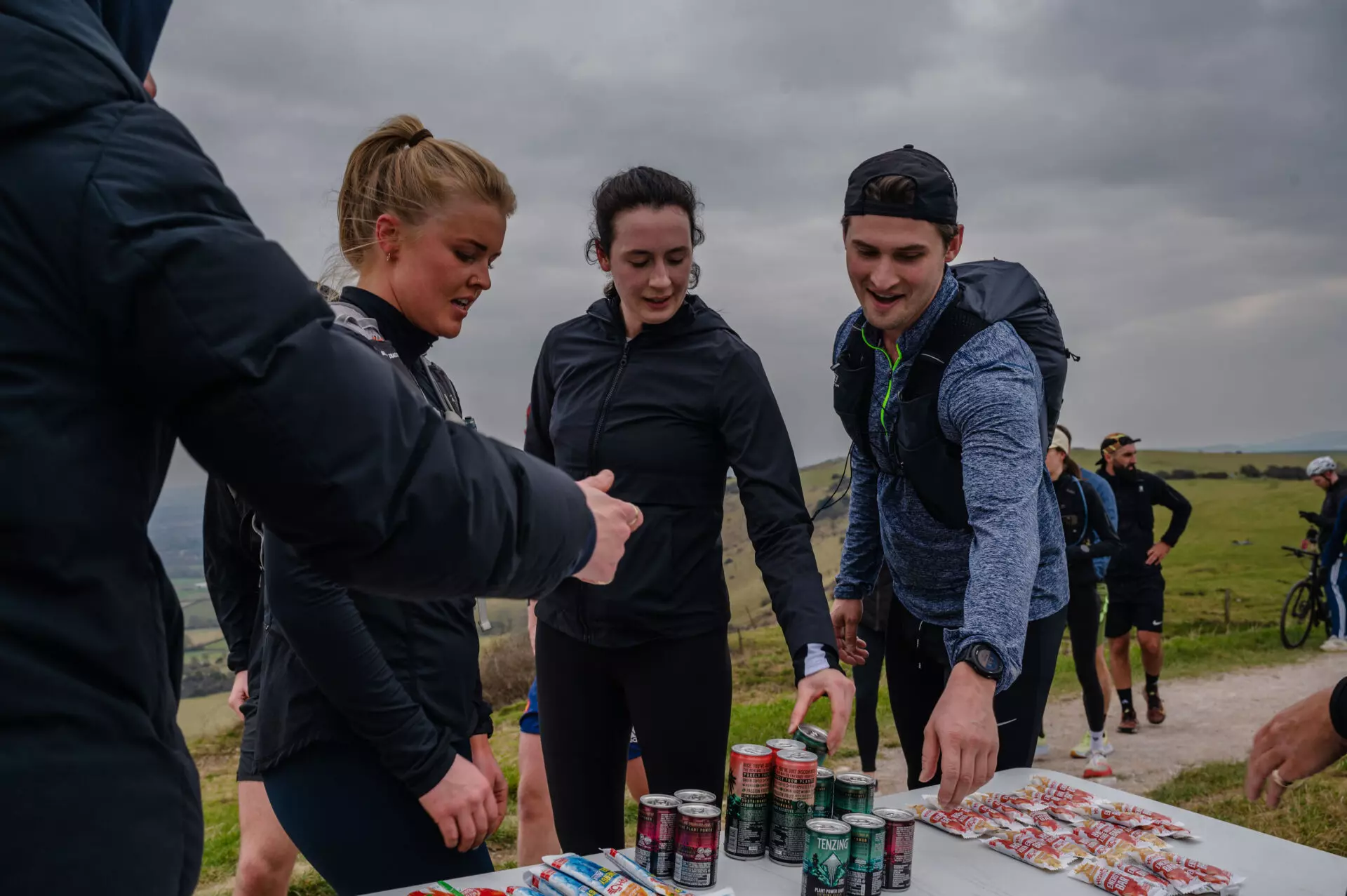 Support
On the Runna x Threshold South Downs Trail Run, we had the pleasure of HIGH5 and TENZING fuelling the runners for their long runs. Taking yourself out onto the trails, we know, is a different story. You need to pre-prepare for the length of time you'll be running for. This is why we have provided beginners and first-time HIGH5 users, with a beginners guide to sports nutrition. Need some HIGH5 and Perkier support for your next trail run? Use code Trails23 when checking out on HIGH5 and code RTTK_2023 / RTTS_2023 when checking out on Perkier.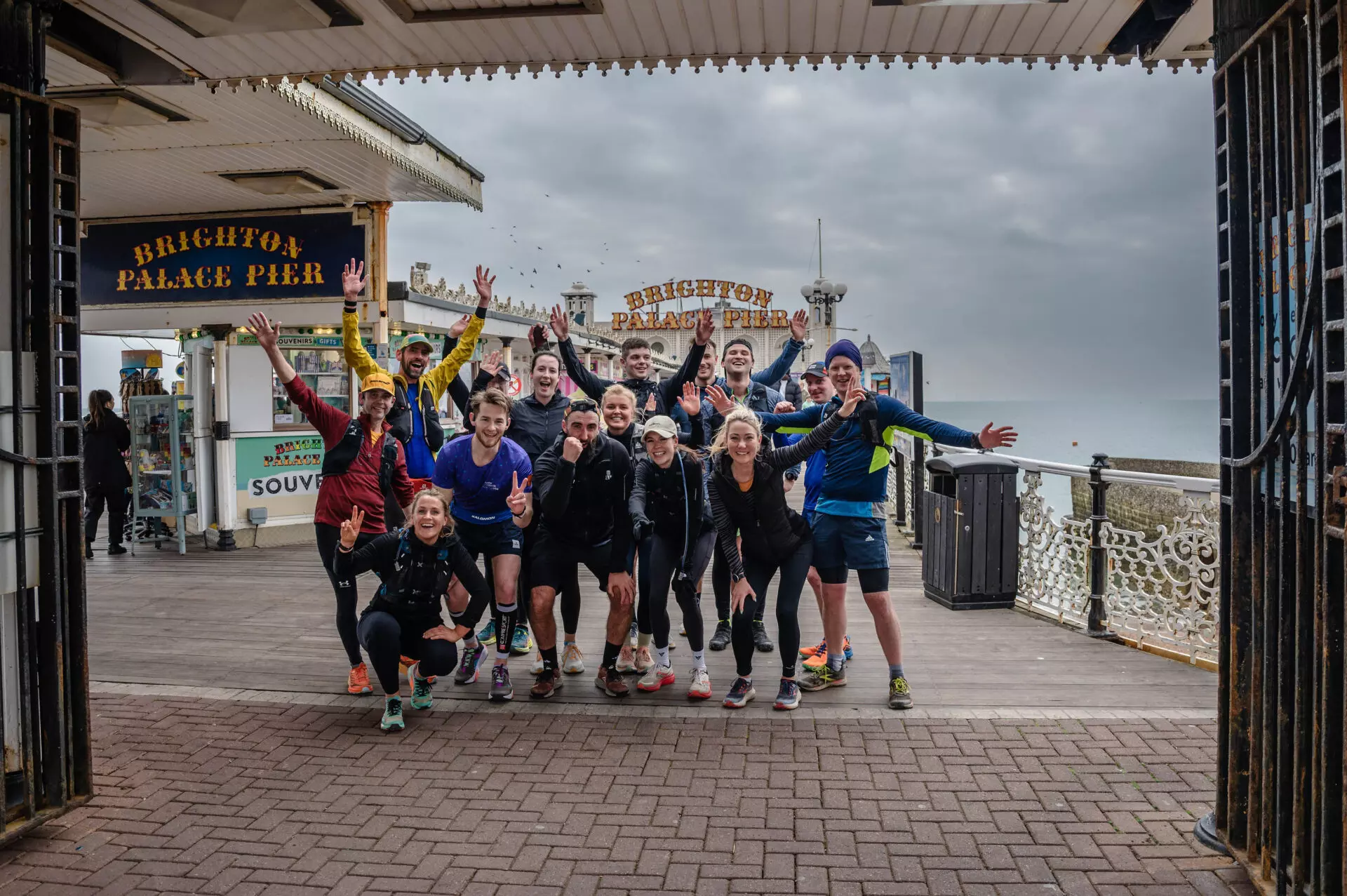 The finish feeling
There is no better feeling than reaching the end of a long run with a group of like-minded, incredible runners, especially in a location like Brighton Pier! There is something about the trails that makes you feel like you've accomplished something great. If you've not run the trails, please try it because we can guarantee, you will not regret it! If you are looking for a group to run with, keep an eye on announcements from Threshold Trails, we have exciting things coming up.