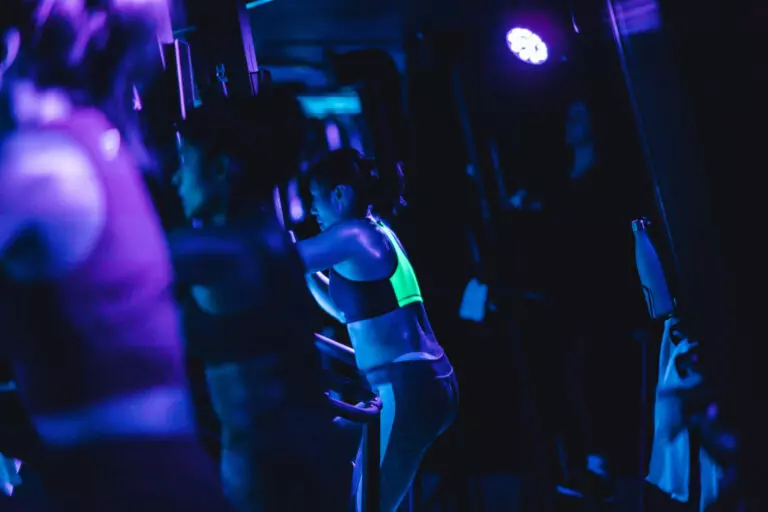 Sweat BXR Versaclimb
On the evening of 7th February Threshold Sports took over Bishopsgate's most boutique Sweat studio, BXR City. With incredible skyline views and Tenzing being handed out from the get-go, we knew we were in for a fabulous evening.
The concept of this event was to take your training indoors and discover the benefits of cross training. The winter months are cold and dark; we wanted to provide our community with an indoor training experience, whilst also educating people on the importance of including low-impact, alternative methods of exercise to your training plan. We held a panel after the class to get this point across, hosted by Lauren White, BXR event co-ordinator and motivational speaker.
The panel of speakers included Alex Sawbridge (Thresholdian and ultra runner), Neil Watson (Thresholdian and ultra runner), and Emma Jane Pick (Sweat BXR Versa and Pilates instructor).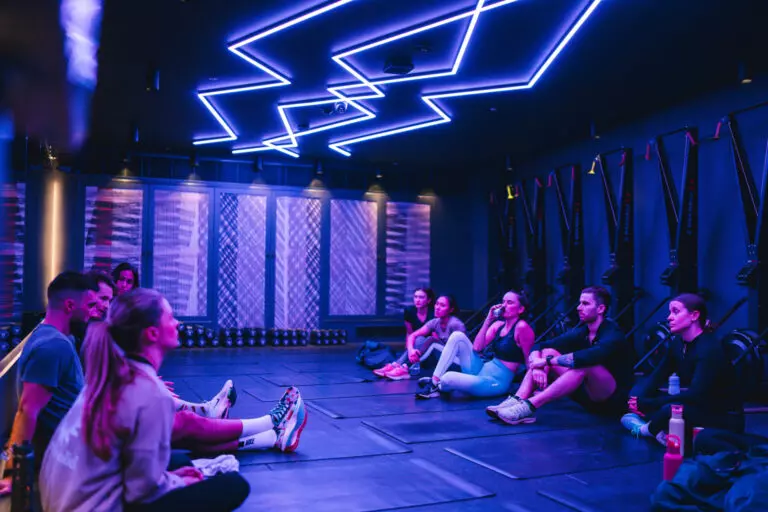 Importance of cross-training for Ultra Running
Q&A
As expert versa and Pilates instructor what are the benefits of these forms of training?
Emma – "Both of these types of training are low impact and help strengthen and tone your body, reducing the risk of injury. Versa is great and targets your cardiovascular respiratory system, and improves your general fitness levels. Pilates on the other hand, is more relaxed but really strengthens the individual muscle groups." 
How have you found cross training benefits your performance? 
Alex – "I'm just making my way out of a long term injury break.  A chronic case of ITB Syndrome caught up with me after my last race in October, the main contributing factor for why it got so bad was the lack of any strength and conditioning to support my heavy weekly running load.  As part of my rehab I've reintroduced strength and cross-training into my routine, taking care to make sure my body is strong enough to support my running going forward.  As months have passed, the importance of cross training has become more evident than ever before, and now that I'm running again, with the gym training I'm doing, I feel like a much stronger athlete."
What are the key watch outs for training for an ultra-compared to a half / marathon? 
Alex – "Don't be scared by the numbers.  Even though an Ultra is longer, we all need to remember that with the right mindset we can all achieve anything.  Don't feel like you need to go out and run 50km/30mile long runs every week, just fit in the training that works for you and do that in a sensible way.  Prioritise the runs that make you feel more confident about being able to complete the distance and enjoy the process."
Do you find the mental side of training for an ultra can be supported by cross training?
Neil – "YES. As completing an ultra-marathon is so much about the mental game and breaking down the task at hand. I try to break down set & reps in a similar fashion. Whether it's repetitions or minutes on a piece of cardio equipment, seeing the numbers count down is good mental preparation. We obviously don't see the 20 KM disappear at the same speed as 20 seconds or 20 reps in a gym. But breaking down 20 reps as two loads of 10 or 4 loads of 5, is a very effective mindset for completing an ultra marathon."
What setbacks have you had in the past when training and did / can cross training help overcome this?
Neil – "With a high training volume and frequency, niggles are quite common. It's therefore very effective and I'd argue essential, you have low-or no impact alternatives. These low impact sessions can also facilitate strength workouts, without  leaving you feeling like you've missed your cardiovascular sessions. If my legs are beat up from a hard run, or I know I'm planning a big strength session, I will trade my easy runs for the static bike."
1 piece of advice for anyone looking to sign up to an ultra?
Alex – "Know that you can achieve anything that you set your mind to.  Approach it sensibly, have a plan and execute the plan.  Ultras don't need to be scary, essentially they're an eating competition across beautiful landscapes."
Ready to take on your first ultra-marathon? Check out our website on where to start.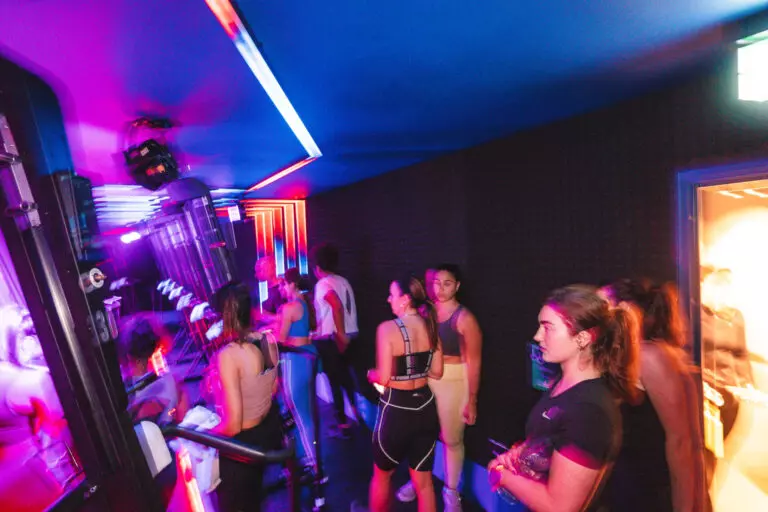 We'd like to thank everyone who came along to this Threshold x BXR pop-up! We hope you had a great evening and found it insightful and entertaining. If you couldn't make it to this one, keep an eye on our social channels as we will have lots coming up!
Threshold x BXR Gallery
To see the images taken on this pop-up, please click here.